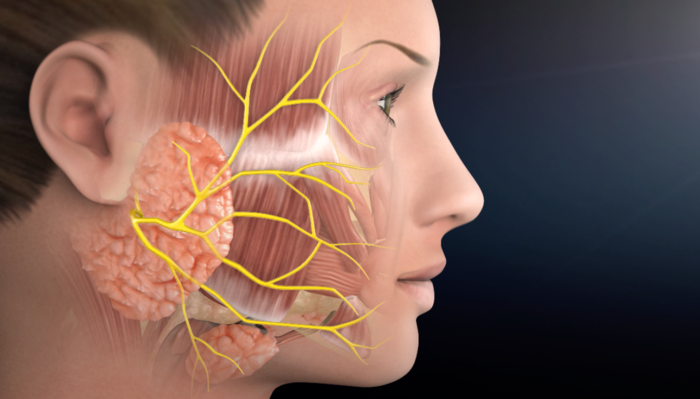 Introduction
Salivary gland lesions present a diagnostic challenge for clinicians due to their diverse and complex nature. Fine-needle aspiration (FNA) is a valuable tool in the preoperative evaluation of these lesions. However, the lack of a standardized reporting system has impeded its effectiveness. In 2015, a breakthrough came with the introduction of the Milan System for Reporting Salivary Gland Cytopathology (MSRSGC), a unified approach aimed at improving diagnostic accuracy and patient care.
The Need for Standardization
Before the advent of MSRSGC, the reporting of salivary gland FNA results varied widely, leading to ambiguity and potential miscommunication between clinicians and pathologists. This lack of consistency hindered accurate diagnosis and subsequent treatment planning. Recognizing this issue, an international panel of esteemed cytopathologists collaborated to propose a standardized reporting system.
Milan System for Reporting Salivary Gland Cytopathology 
The MSRSGC classifies salivary gland FNA results into six distinct diagnostic tiers:
I. Nondiagnostic: This category indicates that the sample obtained does not contain sufficient material for an accurate diagnosis.
II. Non-Neoplastic: Samples falling into this category demonstrate benign cellular components without any evidence of a neoplastic process.
III. Atypia of Undetermined Significance: This tier is reserved for cases where cellular atypia is observed, but it does not definitively suggest a neoplasm.
Neoplasm:

IVa. Benign: Characterized by cellular features consistent with a benign tumor.
IVb. Salivary Gland Neoplasm of Uncertain Malignant Potential: This category denotes neoplasms that exhibit atypical features but lack definitive indicators of malignancy.

V. Suspicious for Malignancy: Cases in this category demonstrate features highly suggestive of malignancy but do not conclusively confirm it.
VI. Malignant: This category is reserved for cases where features strongly indicate malignancy.
Risk Stratification and Clinical Significance
One of the pivotal aspects of the MSRSGC is the suggested risk of malignancy associated with each category. This risk ranges from 5% for benign neoplasms to over 90% for malignant cases. This valuable information allows clinicians to better understand the potential severity of the condition and make informed decisions regarding patient management and treatment strategies.
Features
Target Maximum
Risk of malignancy (ROM)
 I. Non-Diagnostic
Insufficient quantitative and/or qualitative cellular material to make a cytologic diagnosis.

Aspirate with benign elements only

Aspirates with non-mucinous cyst contents

10%
 10–20%
Clinico-radiologic correlation & repeat FNA
 II. Non-Neoplastic
Specimens lacking evidence of a neoplastic process: inflammatory, metaplastic, and reactive (includes acute, chronic, and granulomatous sialadenitis, sialadenosis, etc…)

Reactive lymph nodes (flow cytometry is needed)

0–10%
Clinical follow-up & radiologic correlation
III. Atypia of Undetermined Significance (AUS)
Cannot entirely exclude a neoplasm

Heterogeneous category, specimens are often compromised (e.g., air-drying, blood clot)

A majority will be reactive atypia or poorly sampled neoplasms

< 10%
20%
 Repeat FNA or surgery
IVa. Neoplastic: Benign
Reserved for clear-cut benign neoplasms

This category will include classic cases of pleomorphic adenoma, Warthins Tumor, lipoma, etc

0–7%
 Conservative surgery or clinical follow up
IVb. Neoplastic: Uncertain Malignant Potential (SUMP)
Diagnostic of a neoplasm; however, a diagnosis of a specific entity cannot be made. A malignant neoplasm cannot be excluded
20–40%
 Conservative surgery or clinical follow up
V. Suspicious for Malignancy
Aspirates which are highly suggestive of malignancy but not definitive

Often high grade carcinomas with limited sampling or other limitation

60–70%
Surgery: correlate low grade vs high grade
VI. Malignant
Aspirates which are diagnostic of malignancy

Sub-classify into specific types and grades of carcinoma: e.g. low grade vs high grade

"Other" malignancies such as lymphomas, sarcomas and metastases are also included in this category and should be specifically designated

85–95%
Surgery: correlate low grade vs high grade
Enhanced Patient Care and Communication
By implementing the MSRSGC, the medical community has witnessed a significant improvement in patient care. The standardized reporting system facilitates clear and concise communication between pathologists and clinicians. This, in turn, enables more accurate diagnoses and appropriate treatment plans, ultimately leading to better patient outcomes.
Conclusion
The Milan System for Reporting Salivary Gland Cytopathology represents a milestone in the field of diagnostic pathology. Its standardized approach to reporting salivary gland FNA results has revolutionized the way clinicians and pathologists communicate and collaborate. Through this system, patients receive more accurate diagnoses, leading to improved treatment outcomes and overall quality of care. The MSRSGC stands as a testament to the power of collaboration and standardization in advancing medical practice.