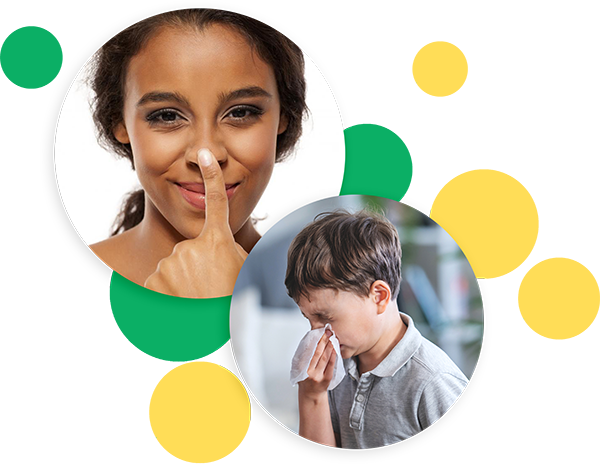 Nose is part of our respiratory system which facilitate breathing by helping to keep out potentially harmful dirt, allergens, and other agents. In addition to allergies, as an ENT specialist Dr Sanu. P. Moideen treats variety of diseases of the nose like –
deviated septum,
nasal fractures,
nosebleed (epistaxis),
acute and chronic rhinosinusitis,
turbinate surgeries,
fungal sinusitis,
nasal polyps,
sinus headaches and migraines,
nasal obstruction and surgery,
skull-base tumors including those inside the cranial cavity, and more.
At his center, he offers tertiary level assessment and care of both inflammatory and neoplastic conditions of the nose and paranasal sinuses.
In association with his neurosurgery and ophthalmology colleagues, he also provides extended endoscopic surgeries like
orbital and optic nerve de-compression,
sino nasal tumors,
skull base tumors,
cerebrospinal fluid leak,
management of pituitary tumors and
endoscopic lacrimal surgery.
Balloon Sinuplasty is a minimally invasive treatment for chronic sinusitis. Here the patient does not require hospital admission. Using a balloon, ENT Surgeons widen the narrowed opening and passage of blocked sinuses and wash the sinuses with antibiotic solutions. This treatment is one of the recent additions for the treatment of long-term sinuses disease.