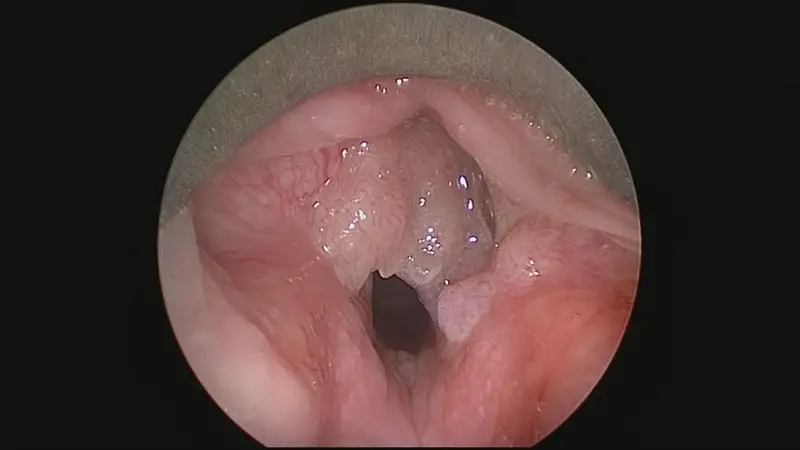 A 2-year-old female child presented with complaints of progressive loss of voice for the past 6 months. She had no history to suggestive voice abuse, foreign body inhalation, cough or catarrh. She had worsening difficulty in breathing with fast breathing, but no cyanosis, orthopnea or leg swelling. There were no complaints of feeding difficulty, fever or chronic cough.
She was born at term, by spontaneous vertex delivery. Her immunization was routine as per the national schedule and she's had a normal developmental history. Her family belongs to middle-class socioeconomic status.
On examination
The child was stable comfortable with a weak cry, not on stridor.
No intercostal retractions or tracheal tug.
A flexible laryngoscopy followed by direct laryngoscopy (see the image).
Questions
What is the causative organism of this pathology?