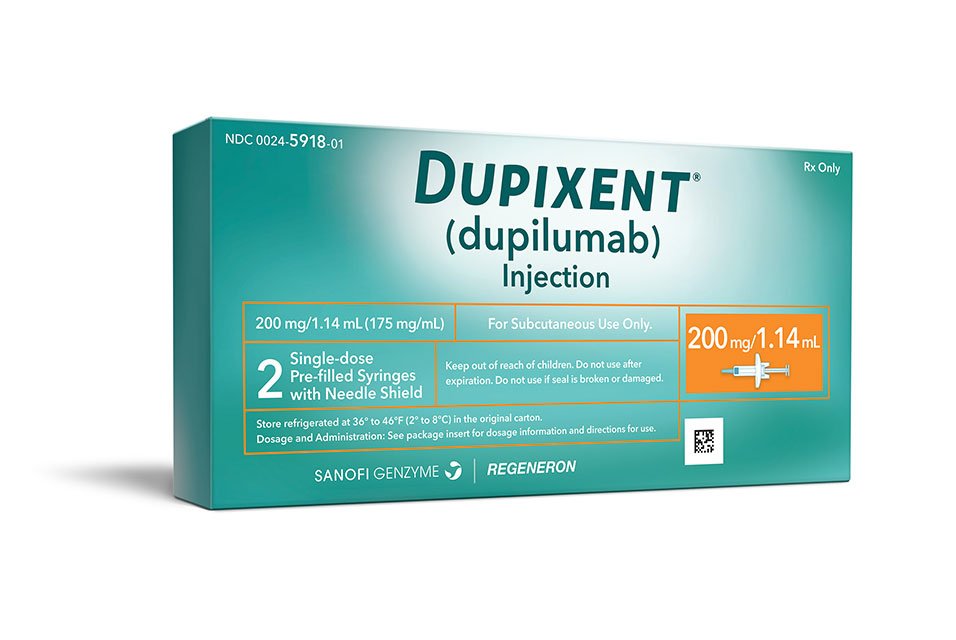 Chronic rhinosinusitis (CRS) is a clinical condition characterized by prolonged inflammation (more than 12 weeks) of the nose and paranasal sinuses.
Signs and symptoms of sinusitis include headache, swelling of face, facial pain, nasal discharge, dizziness, and breathing difficulties.
Sinusitis is caused by allergies, bacterial and viral infections and presence of nasal polyps (growths on the inner lining of the sinuses) or deviated nasal septum.
According to the presence or absence of nasal polyps, chronic rhinosinusitis is classified into two types – with nasal polyps (CRSwNP) and without polyps (CRSsNP).
Treatment of Chronic Rhinosinusitis
The most common treatment options for chronic rhinosinusitis are saline nasal douching, intranasal corticosteroids, use of oral steroids, antibiotics and nasal decongestants, etc.
When maximum medical therapy fails, surgical treatment options like Balloon sinusoplasty or functional endoscopic sinus surgery (FESS) are considered.
Recently in June 2019, the U.S. Food and Drug Administration (FDA) approved Dupixent (dupilumab) as an option of treatment in adult patients who can't manage their symptoms using intranasal steroids.
Dupilumab is approved for chronic rhinosinusitis with nasal polyps
Dupilumab, administered by injection, is the first biologic drug (monoclonal antibody) approved by the FDA for treatment of atopic dermatitis, asthma and chronic rhinosinusitis with nasal polyposis. The molecule is available under the brand name Dupixent from Regeneron Pharmaceuticals and Sanofi pharma.
How Dupilumab works?
Dupilumab works by blocking a type of protein called an interleukin, or IL (specifically IL-4 & IL-13). These proteins have a major role in mediating the allergic response to viruses and bacteria. In patients with allergy, eczema, asthma, etc these proteins get unnecessarily activated resulting in the clinical problems.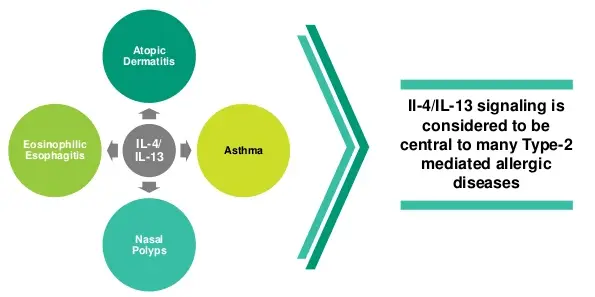 By blocking the interleukins from binding to the allergen receptors, Dupilumab prevents the over-reaction of the immune system, which results in fewer and/or less severe symptoms.
Indications of Dupilumab
The three FDA approved indications of Dupilumab are:
treatment of moderate-to-severe atopic dermatitis (eczema) that is not well controlled with prescription therapies used on the skin (topical), or who cannot use topical therapies in patients who are 12 years of age and older.
with other asthma medicines for the maintenance treatment of moderate-to-severe asthma in people aged 12 years and older whose asthma is not controlled with their current asthma medicines.
with other medicines to treat chronic rhinosinusitis with nasal polyposis in adults whose disease is not controlled.
"Dupixent provides an important treatment option for patients whose nasal polyps are not adequately controlled with intranasal steroids. It also reduces the need for nasal polyp surgery and oral steroids." said Sally Seymour, M.D., Director of the Division of Pulmonary, Allergy and Rheumatology Products in the FDA's Center for Drug Evaluation and Research.
Clinical efficacy of Dupulimab in CRSwNP
According to the FDA press release, the efficacy and safety of Dupulimab were established in two studies with 724 patients, 18 years and older with CRSwNP.
Patients who were symptomatic despite taking intranasal corticosteroids were divided into two groups, 1 group received 300 mg of Dupixent every 2 weeks with standard-of-care mometasone furoate nasal spray while other group received placebo injection plus the same standard-of-care nasal spray.
Those patients who received Dupixent had statistically significant reductions in their nasal polyp size and nasal congestion compared to the placebo group. Patients taking Dupixent also reported an increased ability to smell and required less nasal polyp surgery and oral steroids.
Analysts have suggested that the new indication of Dupulimab is worth up to $1 billion in additional sales. The drug has steadily been gathering sales momentum and is already knocking on the door of $1 billion-plus sales, with some analysts predicting it could reach $7.5 billion product at peak.
Adverse effects of Dupulimab
The most common adverse reactions observed with Dupulimab in patients with CRSwNP (incidence ≥1%) are conjunctivitis, keratitis, injection site reactions, high count of a certain white blood cell (eosinophilia), trouble sleeping (insomnia), toothache, gastritis, and joint pain (arthralgia).
The use of Dupulimab should be careful in patients having eye problems, having a parasitic (helminth) infection, taking oral, topical, or inhaled corticosteroid medicines, scheduled to receive any vaccinations, pregnant ladies or those who plan to become pregnant, who are breastfeeding or plan to breastfeed.
References