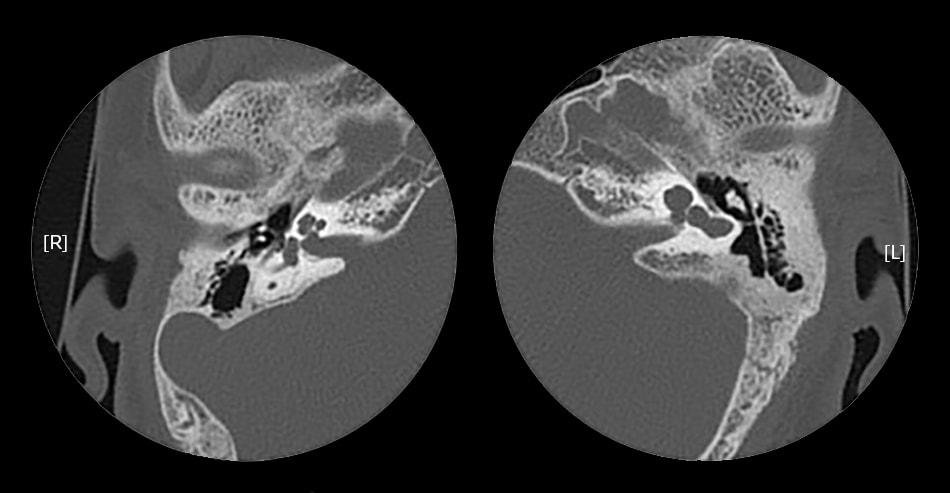 A 12-year-old male child was referred from the pediatric department following resolution of the third episode of meningitis, with complaints of left-sided hearing loss since childhood.
Parents noticed the hearing loss on the left side when the child was in the fourth standard. No newborn hearing screening was done for the child at birth.
Investigations
Blood / CSF / Urine / Immunological studies were normal on presentation to ENT department.
Pure tone audiometry – Normal hearing on the right side and profound hearing loss on the left side.
Tympanometry – Bilateral Type A curve
Distortion product otoacoustic emission – Right present, left absent.
Auditory brainstem response (ABR) – Suggestive of profound deafness at left side.
MR imaging – No evidence of encephalocele, meningocele, or calvarial defect.
High-resolution CT of temporal bones – See the attached image. No evidence of bony dehiscence and the ossicles appeared present and grossly normal.
Question
What is your diagnosis from above HRCT temporal bone?