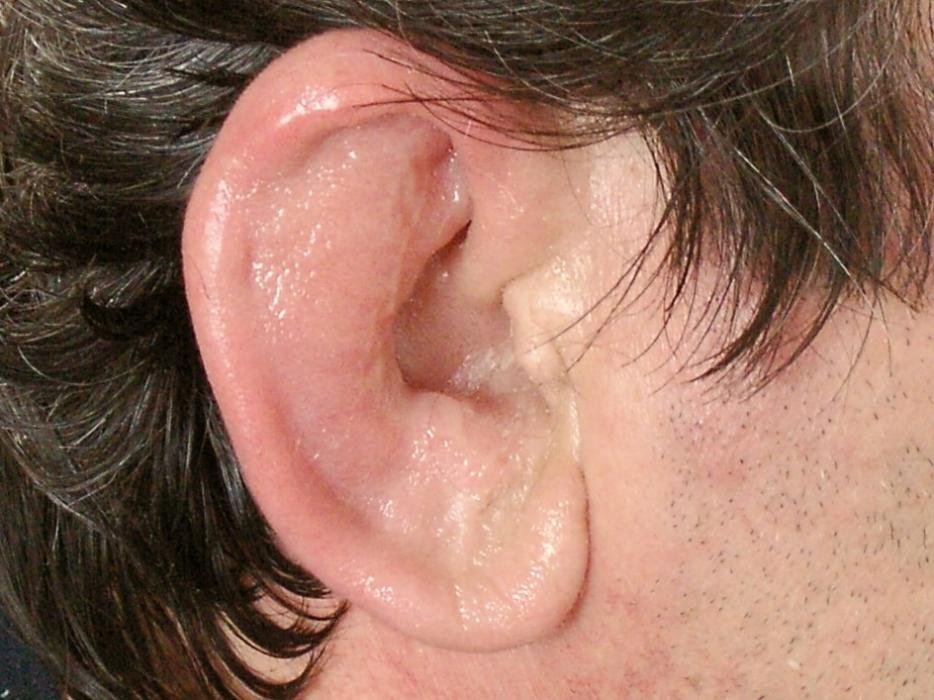 A 35-year-old man presented to the ear, nose, and throat outpatient department with a 1-week history of painful swelling of the right ear. He was having recurrent episodes of similar illness in both ears, for the past 5 years, for which he was treated multiple times with antibiotics and analgesics. These episodes used to subside themselves or with the above medications.
He also complaints of a 3-months history of weight loss, fatigue, and generalized aches.
On examination
Right pinna was tender, edematous and erythematous. Ear lobule was spared. The tympanic membrane was appearing normal.
No significant positive finding in the left ear.
Nose: Saddle-nose deformity present.
Oral cavity: Normal
Oropharynx: Normal
Throat: Normal
The costochondral joints were tender on palpation, and the right knee was swollen and tender.
Lab studies
Routine lab investigation values were within normal limits, except for an elevated ESR of more than 120 mm per hour (reference range, 0 to 15).
Questions
What is your provisional diagnosis?