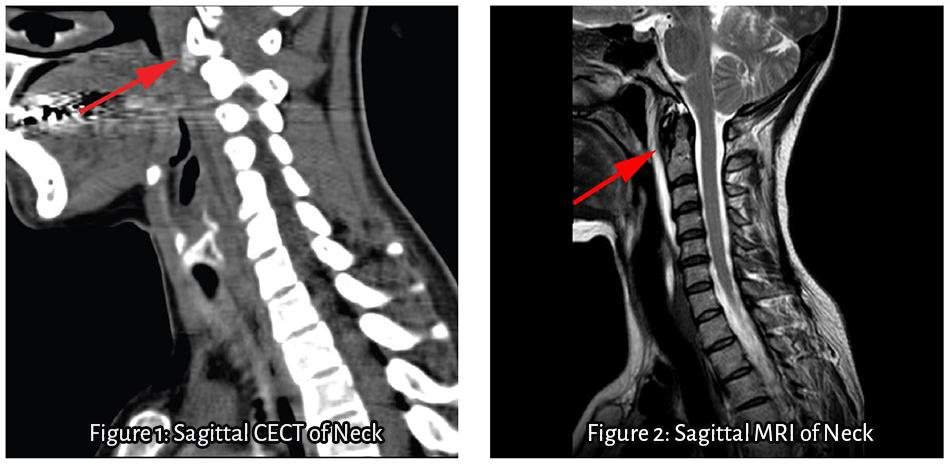 A 46-year-old, otherwise healthy woman presented to the Emergency Department with a 3 days history of sore throat, difficulty in swallowing and restricted neck movements. No other significant medical history.
On examination:
Vitals are normal and stable.
Patient not on any respiratory distress.
Oral cavity – Normal
Oropharynx – Hyperemic
Neck – tender and movements were restricted.
Rest of the physical examination was unremarkable.
Investigations
Flexible nasopharyngoscopy – A swelling in the nasopharynx extending towards the oropharynx.
White blood cell count was normal.
C-reactive protein was 39.
A contrast-enhanced computed tomography (CECT) scan and a magnetic resonance imaging (MRI) were performed (see above image).
Questions
What is your provisional diagnosis?