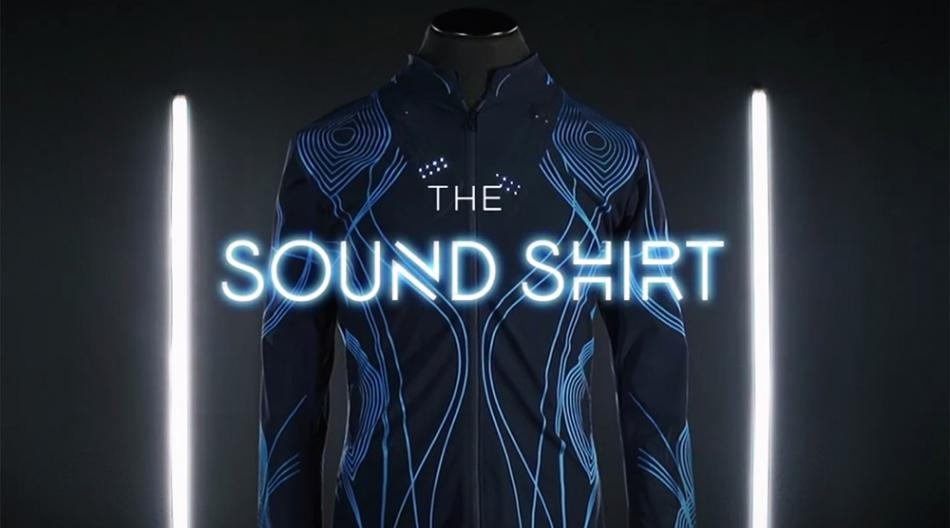 The Junge Symphoniker Hamburg orchestra, Germany in association with CuteCircuit wearable tech company has brought an innovative and revolutionary new gadget for the hearing-impaired people, which will allow the deaf to feel the music – "The Sound Shirt"
How does Sound Shirt work?
This wearable garment will convert sound energy into micro-vibrations which can be felt on the skin. Numerous microphones are placed in the stage which will capture the sound from each instrument in the orchestra. These microphones will send the data to a computer which process the information and sends the data to the micro-actuator receivers wirelessly and in real-time. The software can transform eight types of instrumental sound, from double bass to horns, into vibrations that vary depending on the music's intensity.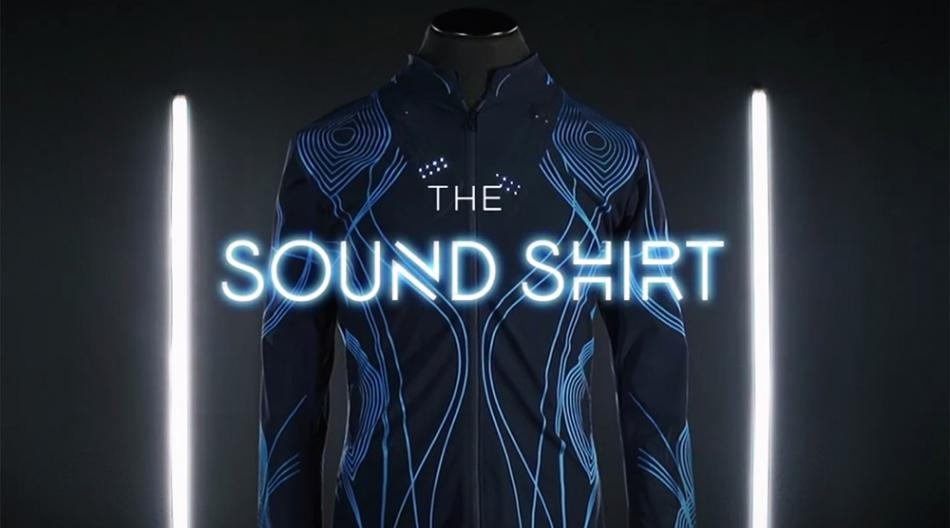 The Sound-shirt has 16 micro-actuators embedded in the fabric of the garment, each assigned to a different instrument in the orchestra based on their sound and pitch. Each instrument is felt in a particular part of the body. The violins can be felt on the arms, the upright bass is picked up by the stomach motor, the drums can be felt on the back, etc. This will create a fully immersive feeling for a hearing impaired or deaf audience member.
Based on the sound and pitch the motors are selectively activated, and vibrate with the intensity of the music, allowing the wearer to feel the encompassing sound of the full orchestra. In addition to the micro-vibrators, micro LEDs are also present in the garment which will allow you to see the sound also!!
Music should be for everyone!