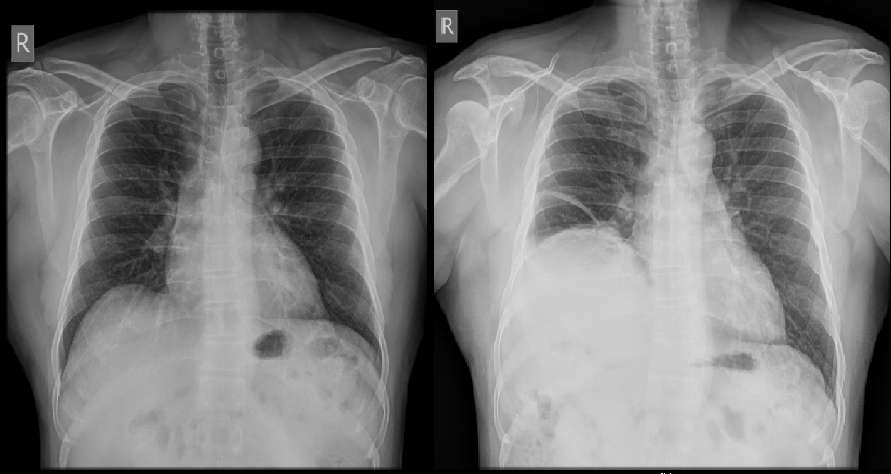 A 42-year-old male patient presented with a non-healing ulcer on the right lateral border of the tongue for 3 months.
A biopsy from the lesion proven to be well-differentiated squamous cell carcinoma. After metastatic workup, he underwent wide excision of the lesion with ipsilateral neck dissection.
On post-op follow up, the patient presented with complaints of exertional dyspnea (breathing difficulty). A chest X-ray was done for him.
His preoperative and postoperative X-rays are shown above. From the given X-ray what's the probable cause of his breathlessness?