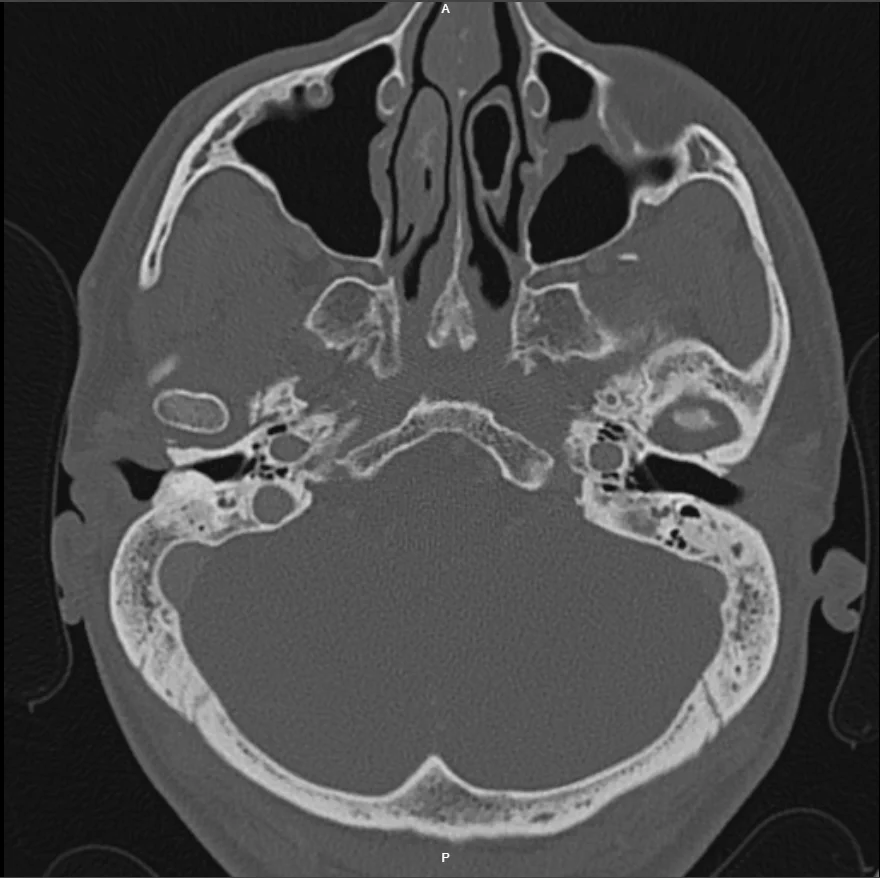 32 year old male patient presented with complaints of right side gradually progressive hard of hearing.
No tinnitus, vertigo, ear ache, ear discharge.
No noise exposure.
No history of any ototoxic drugs.
On examination:
Right tympanic membrane could not be visualized. Right External auditory canal ?Polyp present. Left tympanic membrane intact
Investigation
CECT Temporal bone attached here.
What could be the provisional diagnosis?